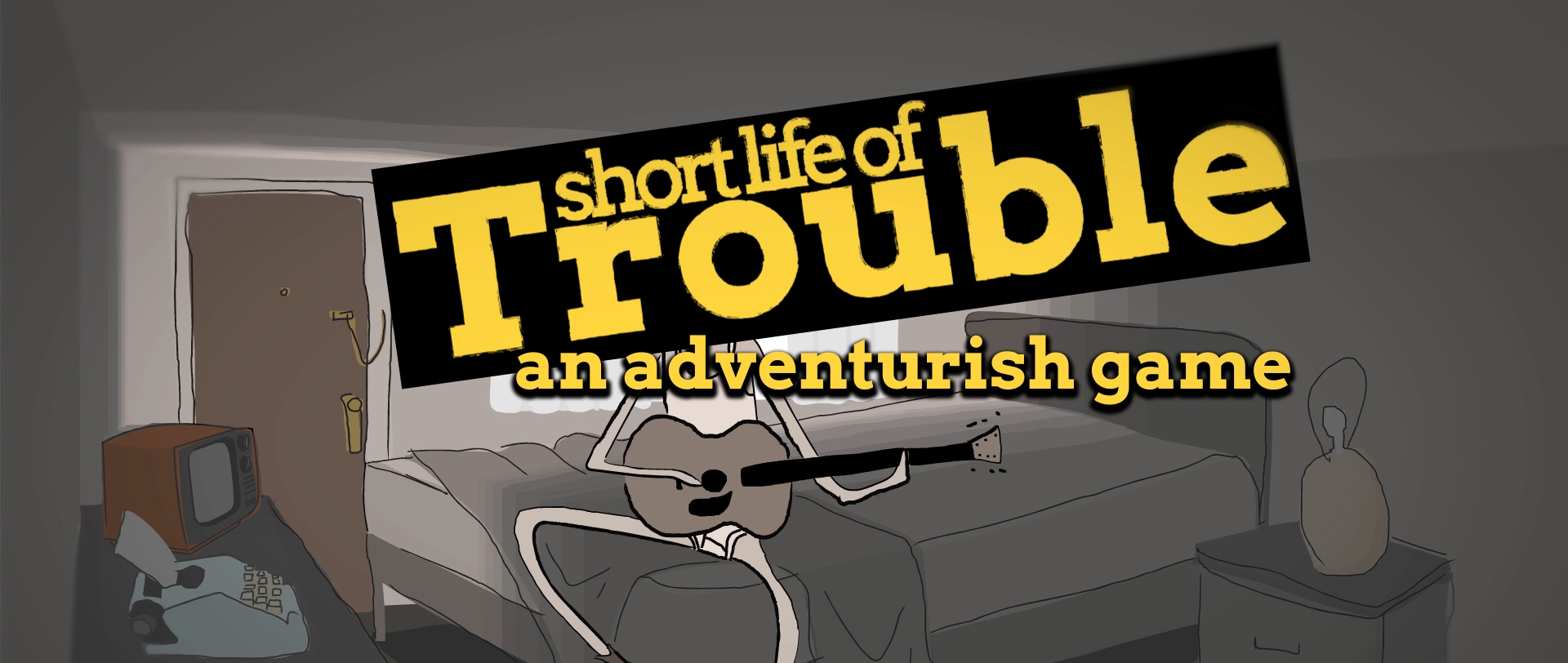 Short Life of Trouble
Been busy! Haven't quit moving. Sort of like this GIF. Well he stops moving sometimes, but he starts right back up. Yeah, that's us.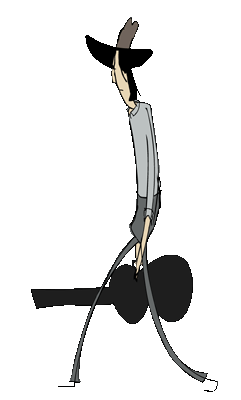 We've been keeping up with prototyping, been looking for tools to use and we think we found our dialogue system...
Proud to announce that we are the proud users of....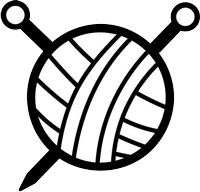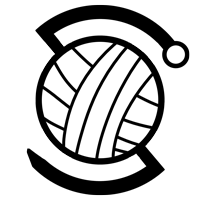 Yarn & Yarn Spinner!
Yarn and Yarn Spinner were developed by Alec Holowka and Secret Labs in Australia. Originally developed as proprietary software in the game Night in the Woods, it is now open source! Here is a glimpse of it in action: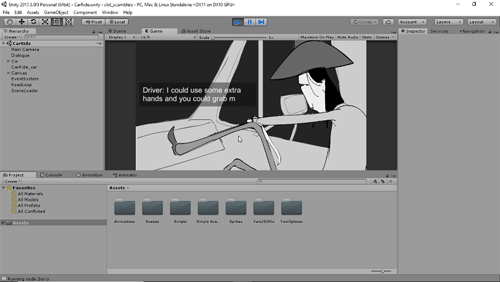 Everything except the casette tape buttons are the default UI assets from the YarnSpinner example files. Not only does it parse dialogue from a Twine-like node editor, it also stores variables and sends commands to Unity. The animation states are all controlled by commands from the dialogue editor.
Now that we have our dialogue editor, variable storage system, and animation controller just about figured out, we're going to start rapidly prototyping this thing. Stay tuned! Hopefully have some pretty exciting news here in the next few weeks.